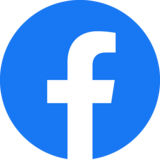 Facebook University - Product Design - Summer 2022
Facebook's mission is to give people the power to build community and bring the world closer together. Through our family of apps and services, we're building a different kind of company that connects billions of people around the world, gives them ways to share what matters most to them, and helps bring people closer together.
Whether we're creating new products or helping a small business expand its reach, people at Facebook are builders at heart. Our global teams are constantly iterating, solving problems, and working together to empower people around the world to build community and connect in meaningful ways. Together, we can help people build stronger communities - we're just getting started.
We believe that anyone, anywhere can make a positive impact by developing products to make the world more open and connected to the people and things they care about. Are you passionate about Facebook's products, design and technology?
Facebook University for Product Design (FBU Design) is a paid, summer internship program that consists of training and hands-on project experience guided by a Facebook mentor. FBU Design interns will have the opportunity to learn how user interface and user experience design concepts and technology come together to create digital products that impact our everyday lives.
The program is designed to provide early career exposure to students who are historically underrepresented in this field.FBU Product Design students will work on interaction design and visual design, and will be involved in every aspect of a development process for a particular product at Facebook. The Product Design team is looking for fast-moving designers who are people first and want to make an impact. Together with your team members, you will translate product design into meaningful impact for our community 2.8 billion people.The exercise consists of the 2 questions below.
Please answer each question by following the instructions outlined below. Background: The writing exercise is designed to learn what drives you to become a Product Designer and your ability to write clearly in the right tone for the audience. Expected Time Spent: Please do not spend more than 1 hour working on this exercise at home.Writing Exercise Length: Your writing exercise materials should NOT exceed 500 words for each question above.
Outside Resources: You should not use any outside resources other than those specifically provided. Submission Format & Deadline: Please submit the writing exercise as a PDF when submitting your application to avoid any technical issues. AcknowledgementPlease note that by submitting your responses, you acknowledge (a) content you create for this assignment will only be used by Facebook for purposes connected to your candidacy (b) the work in each response is from your own independent effort, and (c) you have not, and will not, share these questions or your responses with anyone other than an authorized representative of Facebook. Failure to comply with these requirements will result in the termination of your candidacy. If you experience any difficulties or reasons for delay in your ability to complete this exercise, please contact your recruiter immediately. Good luck!
Responsibilities
Participate in Product Design development training course
Work on a product design project with product team and coaching from an intern manager
Apply current design and problem-solving skills and learn new methods of design thinking and technology
Learn prototyping and visual design tools: Sketch, Framer, Figma, and Origami, or other tools used by the team you join
Take broad, conceptual ideas and turn them into something useful and valuable for our two billion+ users
Design experiences that are incredibly simple and elegant
Minimum Qualification
Currently enrolled as a 2nd year student in a 4-year BA/BS program (or equivalent program for special cases) at a university in the U.S.
Some experience using design computer programs (like Powerpoint, Keynote, Adobe and Creative Suite) or hand drawings to visualize ideas
Must obtain work authorization in country of employment at the time of hire, and maintain ongoing work authorization during employment
Must be present for entirety of internship, June – August, 2022
Preferred Qualification
Demonstrated interest in design and technology
Demonstrated ability and strong experience in leadership (academic, work, or personal)
Prior experience from internships, work, or projects in a related field
Intent to return to degree-program after the completion of the internship
Demonstrated passion for diversity, equity, and inclusion
A passion for Facebook's mission to give people the power to build community and bring the world closer together
Facebook is proud to be an Equal Opportunity and Affirmative Action employer. We do not discriminate based upon race, religion, color, national origin, sex (including pregnancy, childbirth, or related medical conditions), sexual orientation, gender, gender identity, gender expression, transgender status, sexual stereotypes, age, status as a protected veteran, status as an individual with a disability, or other applicable legally protected characteristics.
We also consider qualified applicants with criminal histories, consistent with applicable federal, state and local law. Facebook is committed to providing reasonable accommodations for candidates with disabilities in our recruiting process. If you need any assistance or accommodations due to a disability, please let us know at accommodations-ext@fb.com.