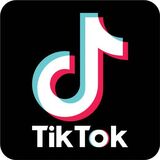 Graphic Designer Intern TikTok
TikTok
Remote
Bangkok, Bangkok, Thailand
Responsibilities
- To support team on Graphic designing for all teams/projects including Banner, H5, Social media assets, project's logo, project's event posters.
- To support the video editing for all projects to post on official project accounts and also on TikTok official social media.
- Small support on in-house production including sound mastering.
Qualifications
- Good at pictures, video design, and editing
- Be communicative, punctual, creative and thoughtful, open to new ideas
- Able to make practical suggestions under time constraints and full workload
- Fluent English is a must
- 0-3 years of designing experience