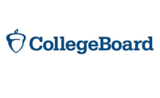 Lead User Experience Designer
The College Board, a national educational organization, is conducting a search for a Lead User Experience Designer. This position is based in our New York, NY office.
More than 7 million students each year engage with College Board through its programs and services—and the fact is that most of them are not ready for a four-year degree. College Board is investing in ensuring that all students—including those who are not on a path to a four-year college—derive value from this engagement. College Board, along with key partners, are building solutions to provide students with the insights, motivation, and tools they need to discover careers and matriculate into high-quality postsecondary programs aligned to their career interests and aptitude. The College Board is looking to bring on a Lead UX Designer to help build out the future of our digital ecosystem. The Designer is charged with fully understanding the business and operational details of our organization as a basis for designing digital solutions that help students take a productive next step after High School. You will work closely with our Program Owners to understand their needs and can guide the creative team in finding solutions that achieve business goals and serve user needs.
The Lead UX Designer is not just a thinker, but also a maker. You will help create documentation and deliverables for our products. You will lead the development of presentation materials (Keynote, PowerPoint, Google Slides) and can distill complex information into focused and impactful presentations. You should be skilled and comfortable with presenting to a range of leadership levels, from Program Owners to the Executive Leadership Team, earning buy-in for the work in a manner that instills confidence in leadership at the College Board.
You will work with other designers and content strategists in designing, updating, and replatforming our large collection of applications and web properties and connecting them to partner assets. You will learn our global design system and system architecture, and become an expert and evangelist for both. You will help train new designers, assist in others' projects, and also take the lead on some. You will work closely with our global standards team, our design research and analytics groups, and our program-specific product teams.
This role is also a management-level position, and may be expected to directly manage a few other members of the UX team in the future.
What you'll do:
Analysis of business and technical requirements
Partner with design researchers to translate findings into user needs
UX and UI design of websites and applications, including wireframes and design comps
Handoffs to developers, including prototypes using Zeplin and Invision
Creation of strategic materials and demos to internal and external teams
Become an expert in our design system and help grow it and teach it to others
Be a significant contributor to the fostering of our design process and quality standards based on objective, data-driven evidence
Form and maintain solid relationships with project team members and stakeholders
Foster a collaborative and learning environment by partnering with stakeholders and facilitating design decisions to optimize for the user experience while balancing interests within technology, marketing, business, and executive partners
Be the "voice of the customer," representing user needs in product design decisions
Advise on integrations and collaborations with external organizations
Be a manager and mentor to your direct reports
About you
You are...
Comfortable leading UX and UI design on projects, both as a single contributor and director of other designers
Self-managing but also used to working within a team
Someone with experience working in agile, iterative design and delivery environments
Experienced working within design systems and utilizing templatized screens and components
Experienced in information architecture and complex taxonomies
A manager with at least 3-5 years of managing 1-3 direct reports
A strong negotiator that is willing to collaborate and find a middle ground
Someone who is dedicated and passionate about our non-profit mission
A great storyteller both with words and visualizations
Effective, but easy-going – someone that is fun to work with and really thrives in a collaborative environment
A leader that is not afraid to speak up about what they feel is important, but also is strategic in picking their battles
A person with a good sense of humor who isn't afraid to try and fail (or to try and succeed!)
Able to provide relevant case studies and a portfolio of your work