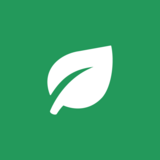 Senior Product Designer (Global Remote)
Rainforest is a QA testing platform that aims to eliminate the complexity of quality assurance while helping people create great products.
Through a combination of both automated machine learning and our crowd-sourced Tester Community, our mission is to make quality accessible by delivering meaningful insights that are fast, accurate, and human. We strive to create an experience that doesn't replace the important human aspects of testing but rather helps teams to shift left by democratizing testing workflows and ownership.
As a designer in this role, you'll be collaborating with cross-functional leads across sales, engineering, and customer success teams to drive adoption and retention of our core test writing workflows.
Using a combination of product-led analytics, intuition, and direct conversations with users, you'll get to identify opportunities for improving our first-time user experience, create innovative interactions for our test editor and define new design patterns that can be holistically applied across our product.
Then through rapid iteration, you'll work directly with frontend and backend engineers in 6-week sprints, to build and ship your ideas straight to customers.
This is a full-time role, reporting to our Director of Design who operates on UTC +10. However this is a 100% remote role, so you can work from anywhere.
As a Senior Product Designer at Rainforest, you'll…
Identify opportunities to improve Rainforest's user experience, through research and ideation.
Talk directly to customers to learn about their unique pain points and individual goals.
Own the entire design process, from large projects to small bug fixes.
Get a seat at the table. By owning the strategy, outcome, and management of projects.
Collaborate with engineers to ensure the delivery of high-quality features.
Collaborate with other designers, to create, publish and scale the Rainforest Design System.
Support the scalability of the design organization through process improvement, and help develop the culture of a young team.
As a Senior Product Designer at Rainforest, you'll thrive if you…
Have at least 4 years of experience working as a product designer at start-ups or with distributed teams.
Have experience working on B2B products, and tools related to software development.
Are able to set priorities for engineers while managing stakeholder expectations.
Feel at home solving product problems with varying levels of ambiguity and complexity.
Have a general understanding of web technologies and the basics of JavaScript and HTML/CSS.
Are comfortable working on both detail-oriented UI designs as well as high-level strategy and information architecture.
Have exceptional verbal and written communication skills; can explain ideas, decisions, and processes to anyone in the company.
Are willing to be being upfront with your weaknesses, strive to improve, and have no problem asking for help if you need it.
We will provide you with...
A competitive salary (locally adjusted). Along with equity.
A weekly allowance for lunch (locally adjusted).
A monthly allowance for remote office supplies or personal development (locally adjusted).
Unlimited paid-time-off.
3 company off-sites per year to bond with your team and explore exciting destinations around the world (post-COVID).
United States Residents Only:
100% medical, dental, and vision insurance coverage. 75% for dependents.
Voluntary 401k program.
About Us
How We Work
We are a truly distributed team, spanning North America, Europe, and Asia/Pacific, that values async and written communication over in-person meetings. We aim to foster an organization of self-starters with an entrepreneurial mindset, who feel empowered to be managers of one. Due to this choice, our organization doesn't have explicit Product Management roles. As we believe everyone should be able to identify and focus on what they see as the most important problems to solve, rather than delegate that to a particular person.
Our Values
No BS, No Ego — We are radically candid with each other in every interaction. This means a lack of politics, a lack of showboating, a lack of BS. This also means brevity, clarity of thought, and clarity of communication. We give and take feedback without ego, with the knowledge that we all are operating with good intent. No ego is the check system to balance no BS and keep it kind. No ad-hominem attacks.
1% Better Every Day — Continuous improvement is what motivates us. We design our product, our organization, and our careers to be continually improving. Mistakes are only bad if they are repeated. Experiments are only wasted if they are not learned from.
Own the Journey — We are all owners. We demand that of each other. The journey we own is threefold: our customers' journey, our organizational journey, and our personal journey. We are in business is to nail our customer's journey, so we can scale our own success.
A Note on Diversity and Inclusion
At Rainforest we believe that diverse teams improve our business. We are an equal opportunity employer and do not discriminate based on race, religion, color, nationality, gender, sexual orientation, age, marital status, veteran status, or disability status.
Pro-environmental Initiatives
As a globally distributed company, one of our largest negative externalities is travel, specifically air travel. As such, we calculated our annual carbon emissions at 203.59 tonnes of CO2 and paid to offset it until September 26th, 2020.