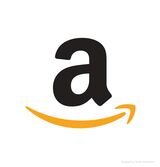 User Experience (UX) Researcher Intern – Summer 2022
DESCRIPTION
NOTE: By applying to this position, your application will be considered for all UX Research Intern roles at all locations we hire for in the United States including but not limited to: Greater Seattle Area (Seattle, Bellevue, Redmond), Greater Bay Area (San Francisco, Sunnyvale, Santa Clara), Greater DMV (DC, MD, VA), Greater Los Angeles Area (Los Angeles, Santa Monica, Hawthorne), Greater Phoenix Area (Phoenix, Glendale, Tempe) & Austin TX.
Design at Amazon has been growing steadily in reach and impact—from devices to fashion, delivery logistics to search and streaming video, from voice and sound to physical retail, and more—all while creating and cultivating experiences that touch Amazon customers everywhere, every day. Amazon design teams include every flavor of UI, UX, visual, motion, illustration, brand, and marketing design roles—as well as design technologists, researchers, writers, and more. Check out Amazon.design, and come build the future with us.
As a UX Research Intern you will need to think strategically, be creative, and negotiate design solutions in relation to business goals. Help collect and analyze user behavior through lab studies, field visits, ethnography, surveys, benchmark studies, server logs and online experiments. You will identify and incorporate complex technical and business requirements into research and help advocate research findings to diverse audiences through written reports and in-person presentations.
Amazon internships are full-time (40 hours/week) for 12 consecutive weeks with start dates in May - July 2022. Applicants should have at a minimum one quarter/semester remaining after their internship concludes.
Responsibilities:
· Define and execute a comprehensive research plan
· Identify best method or mix of quantitative and qualitative methods based on priorities, research questions, timeline, and resourcing
· Design, conduct, and analyze results from a variety of research studies including usability lab studies, remote research, field studies and survey design
BASIC QUALIFICATIONS
· Currently working towards a Master's Degree or PhD Human-Computer Interaction, Informatics, Statistics, Psychology, Design or other equivalent discipline, with an expected conferral date between September 2022 – August 2024
· Research materials for submission demonstrating independently led research case study, can be part of coursework, or other applied knowledge of research methods


PREFERRED QUALIFICATIONS
· Excellent communication, presentation, interpersonal, and analytical skills; the ability to communicate complex concepts clearly and persuasively across different audiences and varying levels of the organization
· A passion and capacity to advocate on behalf of our users.
· User research or other experience from a technical field, such as software development, systems management, or similar